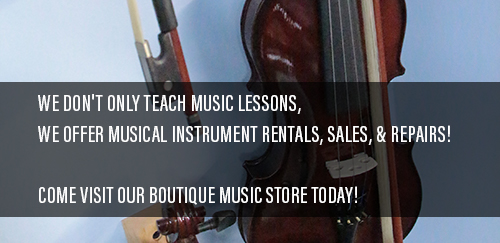 Music Store in Minerva, OH
Minerva Music Center has been in business for over 30 years, serving our local community as a full-line music store. We offer music lessons, instrument sales and rentals, repairs, supplies and more. With a full staff of musicians and teachers, we're your destination for learning, improving and mastering an instrument.
Lessons, Repairs, & More
Whether your child is joining the school marching band and picking up an instrument for the first time, or you're a seasoned musician with decades of experience playing, Minerva Music Center aims to be your destination for all things musical! We're home to some of the best instrument lessons in Minerva, OH, as well as any and all supplies you might need to play beautiful music. From woodwinds to brass instruments, strings to percussion and beyond, we welcome all instruments and cater to all needs. In fact, we even have a tremendous selection of in-house instruments for purchase or rent, to help you explore your own musical talents.
People from all throughout the area come to us for guitar and piano classes in Minerva, OH, as well as singing and voice coaching. Our talented staff is made up of accomplished musicians who are adept at passing on their experiences to others. Whether you're grooming yourself for a lifetime of stage performance or you're picking up a constructive hobby that you enjoy, you can't go wrong learning an instrument—and Minerva Music Center will help make sure you get the best education possible. Stop by today to learn more about our lessons, or to browse our huge selection of supplies, sheet music, accessories and instruments.
We have in-house teachers for a full range of instruments. If you want to play it, we probably have someone who can teach you how!
We're members of the Better Business Bureau (BBB), with a superior rating.
We're proud to be a member of the Minerva Chamber of Commerce.
Our music store has been serving musicians throughout the community for the past 30 years.
We offer instrument rentals and sales, with a rent-to-own program also available.
Explore Your Talents
From violins to clarinet supplies, trumpet sheet music to repairs for your cello, Minerva Music Center is your complete destination for musical instruments and supplies. Visit our music store today!
Proudly serving Minerva, OH & the surrounding areas:
Minerva OH
Stark County OH
Carroll County OH
Columbiana County OH
East Canton OH
Canton OH
Salem OH
Kensington OH
Hanoverton OH
Carrollton OH
Lisbon OH
Massillon OH
East Liverpool OH
Paris OH